---
Switching from Cash Games to Tournaments
---
You decided Switching from Cash Games to Tournaments was a good idea. Let me ask how did it work out for you. So you decided to stop playing cash games at Americas CardRoom, and move to poker tournaments? I say you're crazy. It takes a specific individual to deal with the swings in tournaments. If you don't think you are that person, please stop now and do not read on!
I remember I was almost strictly a tournament player until one day, I decided to take a break from poker tournaments. Decided to play nothing but 6 max No limit Hold'Em for a month straight. I was sick of the swings in poker tournaments, but also wanted to learn to play better post flop poker.  How does it end, I ended up winning over the course of 49k hands.
I remember Switching from Cash Games to Tournaments
Right after my month, I went to finish 2nd in a very big online poker tournament at Bovada, 1st in the 200r, and cashed deep in the 25k Bellagio WPT championship. Was this a coincidence? Definitely not. I believe cash games helped me tremendously to become a better tournament player, so if you have a background in cash, you have a great shot at becoming a good tournament player.
So you can play post flop?
Cool, that's only a bit of the battle. As I mentioned before one of the biggest things about switching from cash games to tournaments at ACR Poker is being able to deal with the swings. You are probably used to downswings at cash games. Those downswings typically last a day, a few days or a week at the most. In tournaments, you can go on severe downswings. I remember before this rush, I was on a 5-6 mo downswing. I caused me to switch to cash games and ultimately hit a run which made up for my downswing plus a lot more.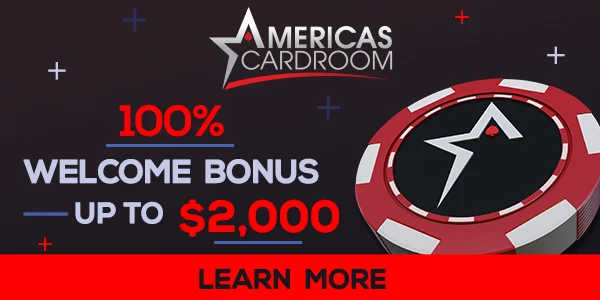 Click here to collect this, and remember to enter in the ACR bonus code RECENTACR once you register. Have fun!