When it comes to depositing and withdrawing at America's Cardroom, there's only one word you need to know, Bitcoin. While there are other methods available to deposit with, such as prepaid cards, Western Union, and so on, U.S. friendly poker sites are moving away from these, as they are a pain for both the depositor and the poker site, and are more expensive to use as well.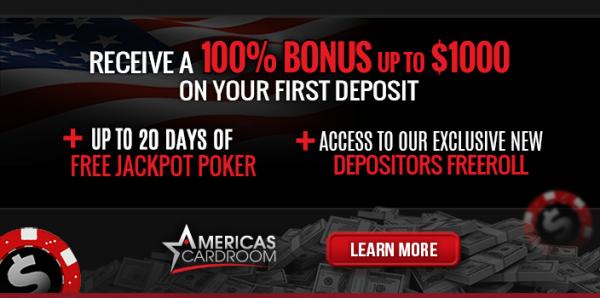 When it comes to withdrawing, this is where using Bitcoin really stands out, especially when you consider the alternative, receiving a check by mail. While America's Cardroom has always provided an acceptable service level with checks, unlike some poker sites where you had to wait months for the checks, there is always a considerable wait for them and this is the sort of thing that brought down the big poker sites, having to come up with methods to get the checks I the hands of people while skirting the authorities.
Bitcoin puts an end to all this nonsense once and for all. If there's one thing that Bitcoin is absolutely perfect for, it's moving money in and out of online poker sites such as America's Cardroom from the United States.
What many people find appealing about using Bitcoin to play at US Online Poker Sites is that it is completely anonymous, completely off the grid. While the transactions can be fully tracked, the identity of the participants is completely hidden.
So no one can ever tell that you sent some bitcoin to a poker site such as America's Cardroom, no one looking at these transactions can tell they were from you, and no one can tell that you received a withdrawal from America's Cardroom either. This is absolutely perfect for us!
The only real way that U.S. authorities can try to stop Americans from playing online poker is to look to seize American bank accounts that they can prove hold money from online poker sites. This is how they brought down Poker Stars and the rest on Black Friday.
While they have backed off on this, not bothering with it anymore at present, Bitcoin completely takes this power away from them for good, provided people use Bitcoin that is. This is the biggest reason why online poker sites have gone all in with Bitcoin lately.
We need to as well, as Bitcoin and online poker are truly made for each other.