For the first six years of their existence, America's Cardroom wasn't one of the more popular poker sites on the internet, although they did maintain a smaller but loyal following. Competition was fiercer back then, as every poker room on the internet accepted players from the United States, up until the UIGEA as passed that is.
As most sites got out of the U.S. market at that time, well America's Cardroom stood their ground. Their reputation was such that when Doyle's Room decided to shut down due to the UIGEA, America's Cardroom was the site they chose to send their players. This provided a nice boost.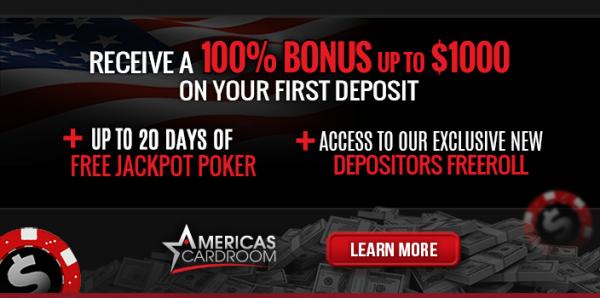 Even so, America's Cardroom remained in the shadow of the big U.S. Online poker rooms which also remained in the U.S. market after the UIGEA, such as Poker Stars, Full Tilt, Ultimate Bet, and Absolute Poker. Not everyone wanted to play at these tougher sites though and America's Cardroom still maintained a strong hold on this niche market, those who sought a less competitive poker site which was more profitable per table, even though you could play less of them.
After all of these sites were forced out of the market after Black Friday, only the niche sites still stood, and some of them had built up a stronger base than America's Cardroom and they still existed at the time as an alternative to these busier sites.
As time passed though, and as more and more players tried out America's Cardroom and experienced all they had to offer, their traffic grew and grew, to the point where today they are one of the most popular poker rooms in the world.
As more and more Americans got back into the online poker scene, more and more chose America's Cardroom, and together with disenchanted players coming over from other sites, this allowed America's Cardroom to reach the heights they now enjoy.
Traffic is now one of the strongest points about this site now. America's Cardroom has always been one of the best poker sites on the internet, and the bigger traffic they have now is just a matter of more people discovering this.
Visit America's Card Room now Use Code RECENTACR once you register.