The goal of America's Cardroom is to bring back the old days of U.S. online poker, and they have done a fabulous job of that. Not only do they now have the traffic to back this up, this is more like the early days of online poker, where the competition here is softer than you used to see back when sites like Poker Stars and Full Tilt served the U.S. market.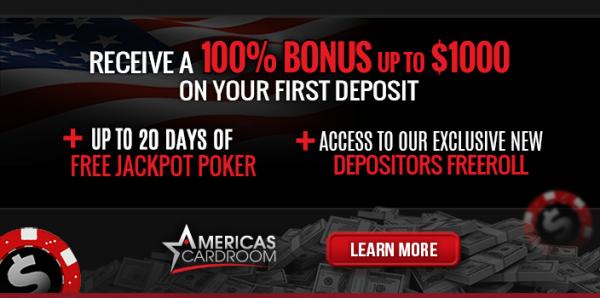 This is because the huge multi-table grinders are no longer around, the kind of players that no one really wants to play against, and they have either given up the game or left the country so they can play at Poker Stars again, the only site that has the traffic to support this style of play.
You can still play several tables at America's Cardroom no problem though, just not a crazy amount of them. The game selection here is quite varied, with players at micro stakes, small stakes, and even medium stakes finding plenty of action day or night. Most of the games are Hold'em, although they also run a decent amount of Omaha here as well.
The poker tournaments here are particularly nice, and they feature tournaments of all sizes, from small sit and go tournaments right up to their $100,000 guaranteed, designed to fully satisfy tournament players of any budget.
Whatever you're looking for in online poker, they have it. While they do offer a few deposit and withdrawal options at ACR, the best by far these days is to use Bitcoin, which they accept here, and Bitcoin is so far ahead of any other method that this is all U.S. players should even be considering at online sites.
Visit America's Card Room now Use Code RECENTACR once you register.