---
ACR Promotions and Rewards
---
America's Cardroom has a wide variety of special ACR Promotions that serve to make playing there both more interesting and more rewarding. Here's a taste of what they have to offer to the poker community.
The Playpen is one of the most interesting poker formats on the internet. It  is one that smaller stakes players find very appealing indeed. It only costs $10.50 to enter, and it's a combination cash game and tournament.
Players start with 1000 chips worth a penny each. The blinds increase every 13 minutes, and at the end of the hour whatever chips you earn gets converted to cash. This allows players to play for and win bigger money without risking more than a small buy in.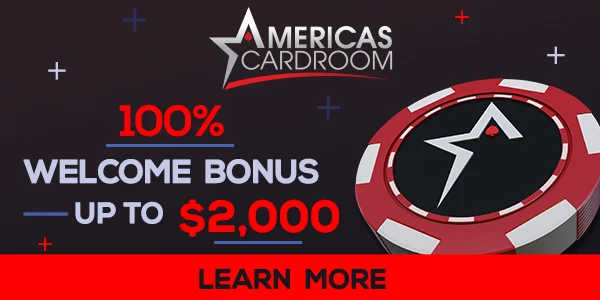 Those who crave even more excitement with much more money on the line can enter The Cage, where your $1000 +$50 buy in will buy you all the fun you could ever handle. You get 1000 chips, but this time they are worth a dollar each. Blinds increase every 55 minutes, and after 5 hours passes, you cash your chips in for money. Satellites are available for those who want to get in on more on the cheap.
More ACR Promotions
Sit and Go 2.0 introduces a new twist to sit and go tournaments. Players reveal a series of cards that ends up increasing the prize pool by various amounts. Including the possibility of playing for a massive jackpot with a small buy in.
The Beast is a fabulous online poker rake race contest for cash game poker players. Monitor your progress on the leader board with very nice prizes. This is paid out each week to top points earners. This is one of the better ACR Promotions.
Jackpot Poker is a three-handed sit and go poker format where you can win up to $100,000. Sit and Crush allows sit and go players to compete against each other in a weekly points race and earn extra cash. Other online poker sites like Bovada offer this too.
America's Cardroom also offers reload bonuses where making a deposit at ACR earns you bonus money, similar to what your first deposit earned. They don't just pay you to try them out, they also pay you to stay.
On top of all this, players earn rewards for all their play though America's Cardroom's Elite Benefits program. There's lots to get excited about at America's Cardroom. Visit America's Card Room now
---
Best US Poker Rooms